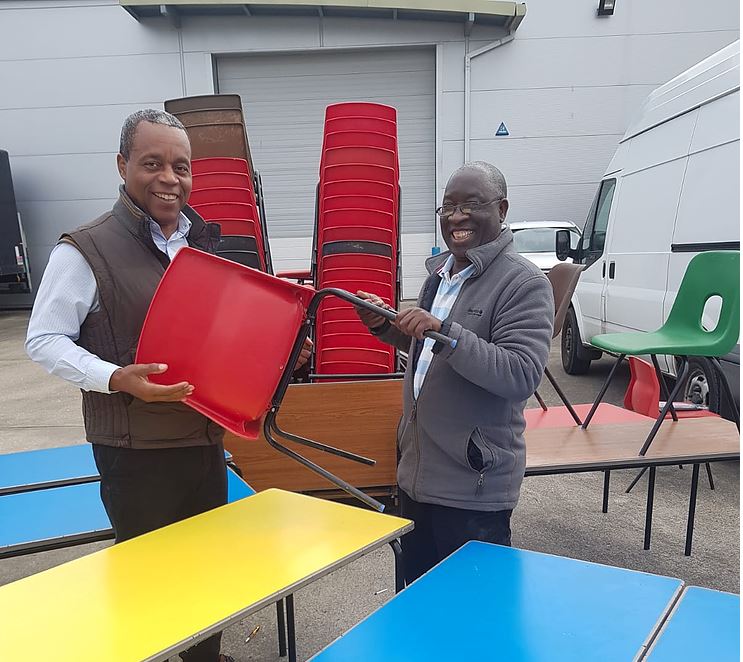 Bevil Williams Director (left) of Repc Ltd has donated a large quantity of school furniture to a needy school in rural Zambia. Pictured with Bevil is Milden Choongo Founder of Chibozu School based in the Simooya area of Southern Zambia, where many schools lack basic resources such a furniture.
Mr Choongo said;
"The children will be delighted and overjoyed to receive the lovely furniture, which will greatly improve the quality of their education experience in school"
Repc Ltd are also looking to increase the number of donations of IT equipment to these areas over the coming year, which will greatly aid the educational development of thousands of children across the region.