UK and overseas charities will benefit from a new partnership between two Midlands businesses.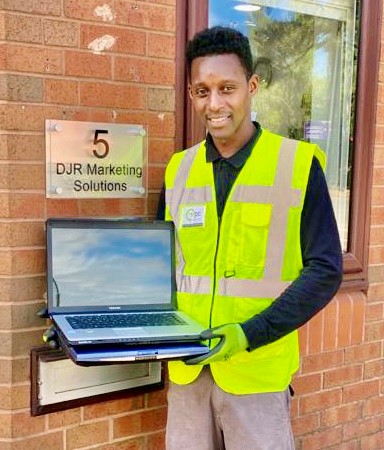 Desktop computers, laptops, monitors, keyboards and a server, all donated by Wolverhampton's DJR Marketing Solutions (DJR). The equipment will be passed to organisations and individuals for future use.
To bridge the Digital Divide, in Africa the equipment will be used in education, and in the UK, it will be used by the elderly and disabled to reduce loneliness and isolation.
This has been made possible by West Bromwich-based recycling centre REPC, who repurpose unwanted IT equipment and then donate it to worthwhile causes. This work also reduces old computer hardware going into landfills.
Other REPC partners include Selfridges, Millennium Point, Vauxhall Motors and Wolverhampton Wanderers FC.
Bevil Williams, MD at REPC said, "We enable organisations to deliver their corporate social responsibility, whilst supporting education, training and personal development where it's most needed."
Daniel Reilly, MD at lead generation service provider DJR said, "We're very pleased that our old IT equipment can be passed on to charities. This also helps us meet a key business aim, which is to reduce our carbon footprint."
DJR is a member of Black Country Chamber of Commerce. REPC is a member of Greater Birmingham Chamber of Commerce.
Alison Trinder, Black Country Chamber Business Relationship Manager said, "It's great when local businesses collaborate. This is a very worthwhile partnership that helps disadvantaged families, whilst supporting the environment."
REPC also partner with Wolves Techaid – a not-for-profit initiative serving Wolverhampton. Its focus is to identify and repurpose technology to eliminate unequal access to digital education within the city.